Past Ambassadors Events
2016-2017:
Fruit Orchestra
The Ambassadors hosted a Fruit Orchestra Lobby Table at the beginning of the semester to bring awareness to our group and have a little fun with science. Different Fruits were attached to circuit boards and when touched would play all sorts of fun sounds right through our computer!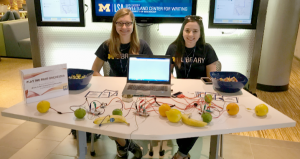 Free Headshots with the University Career Center
Did you know that the UGLi has its own media production room? The Career Center took over the Winberg Media Production Studio on the first floor to offer a free professional headshot for students. The Ambassadors offered tips for professional dress and made sure everything ran smoothly so students could get the perfect shot to enhance their LinkedIn profiles.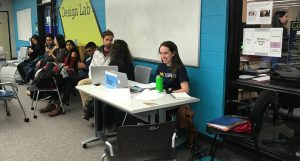 Zine Making with Special Collections
A zine is a self-published, small-circulated, often politically focused mini-magazine usually made by one person or a small group. The Ambassadors put together a zine-making workshop with the help of Special Collections in Hatcher. Librarians from the Labadie Collection pulled a variety of locally made zines for students to explore and get ideas to create their own!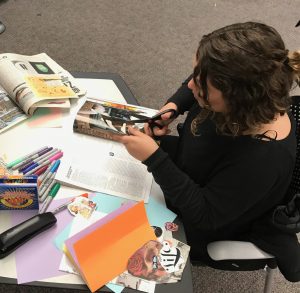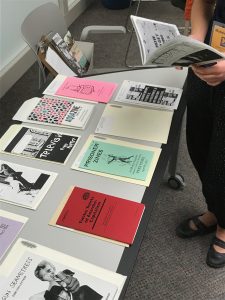 Hot Chocolate Bar and Coloring
Nothing warms you up on a cold winter night like a nice cup of hot chocolate. What's even better is customizing your hot coco with a variety of sweet treats. The Ambassadors set-up sprinkles, marshmallows, candy canes, caramel sauce, and of course whipped cream for students to design their perfect cup of coco! We also provided fun winter themed coloring pages to help give students a mental break from all the pre-finals studying.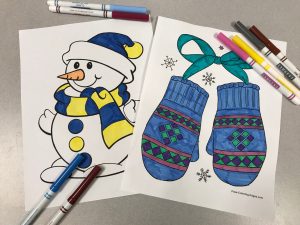 Button and Card Making with Therapaws
Our last event of the year is always a favorite. Therapaws: Therapy Dogs of Michigan, came to the Library to give students a much needed break from cramming for exams. To add a bit more fun to this event, the Ambassadors set up a button making and holiday card making station for students to utilize while they were waiting to pet the puppies. Students had a blast creating their own unique buttons that can be used on a backpack, coat, or pinned to a bulletin board. Nothing makes studying better than crafting and cuddles from our four legged friends.