Our Library Engagement Ambassadors are dynamic undergraduate student leaders who actively promote library resources and services to the campus community. Students work collaboratively as a team to drive projects and develop creative communications strategies. The students work to:
Promote library services and resources to students through targeted social media campaigns and digital exhibits
Publicize and host library events that foster engagement, diversity and inclusion
Suggest ways to improve student experience by participating in meetings and focus  groups with library staff
Represent U-M Library at campus fairs and events
MEET THE AMBASSADORS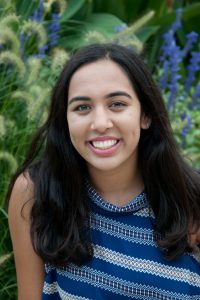 Savina Sahgal
I am currently a senior in LSA, double majoring in Sociology and Biology, Health and Society, on the pre-med track. I am from a suburb of Chicago, and I love spending time with my family and friends, travelling, and trying new restaurants in Ann Arbor. On campus I am also a part of the Bioethics Society, the HOPE Ambassadors program, and Pi Beta Phi.  I'm very excited to work with the University of Michigan Library System!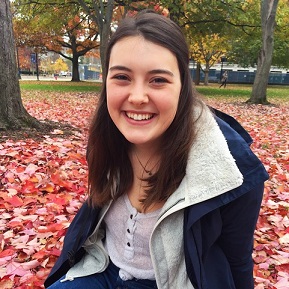 Jordan Howcroft
I'm a senior from Beverly Hills, Michigan and I'm currently studying Movement Science with a minor in Spanish. I love hanging out with my friends, painting, doing yoga, and going on walks (even during Michigan Winters). On campus I'm a member of Pi Beta Phi sorority and am very excited to be returning as a Student Engagement Ambassador at the library!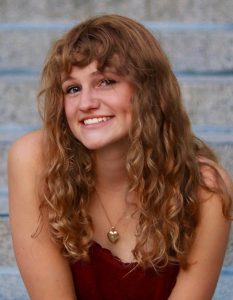 Amelia Turco
I am currently a freshmen in LSA's Residential College program from Grosse Pointe, Michigan. I am studying Spanish and Film, Television and Media. I really enjoy learning new languages and traveling so I am looking forward to studying abroad my sophomore year. I am also a member of the Sopranos a cappella group and Musket advertising team. My interests include photography, videography and Bachelor Mondays: all of which I plan to continue during my time at the University of Michigan. I'm excited to work this year with the library system, Go Blue!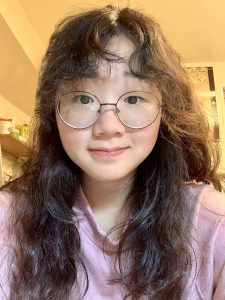 Dawn Lau
Hi, I'm Dawn, and I'm currently a freshman in LSA intending to double major in Cognitive Science and Neuroscience. I'm from Hong Kong, and in my free time I like to do creative writing, draw, and go on backpacking adventures. I'm also (just recently) part of the UM Education Theater Company, and I love all things theater and literature. I'm really excited to join you all to be a part of the University of Michigan Library System, and I'm sure it'll be a great experience!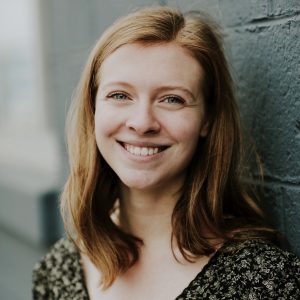 Delaney Jorgensen
I am a sophomore in LSA, majoring in History and minoring in Gender, Race, & Nation through the Women's Studies department. I am from Traverse City, MI, and therefore I love spending time outdoors. Some of my favorite hobbies are hiking, traveling, and playing music. On campus I am involved with many environmental groups, specifically the UM chapter of Citizens' Climate Lobby. I also participate in historical research through UROP. I can't wait to serve you as a Library Student Engagement Ambassador this year!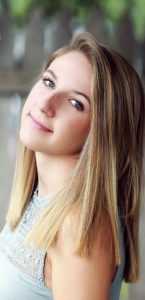 Emma Colbert
I am currently a senior in the School of Education. I am majoring in Secondary Education with a focus in Social Studies and a minor in Psychology. I am from Michigan, and I spend my time hanging out with friends and studying at coffee shops all over Ann Arbor. On campus, I am on the e-board of the education honor society called Kappa Delta Pi. I am excited to be involved with the library this year!
Shaima Abdullah
I am currently a senior studying Women's Studies and Intergroup Relations. I am from a small town in Michigan called Coldwater. I enjoy engaging in consciousness raising conversations with friends and family. I also create and facilitate dialogues and workshops surrounding social justice as a part of IGR's CommonGround. I'm very excited to bring my social justice orientation to the library and the work they do!
Questions about the Student Ambassadors? Contact Amanda Peters (arforres@umich.edu)