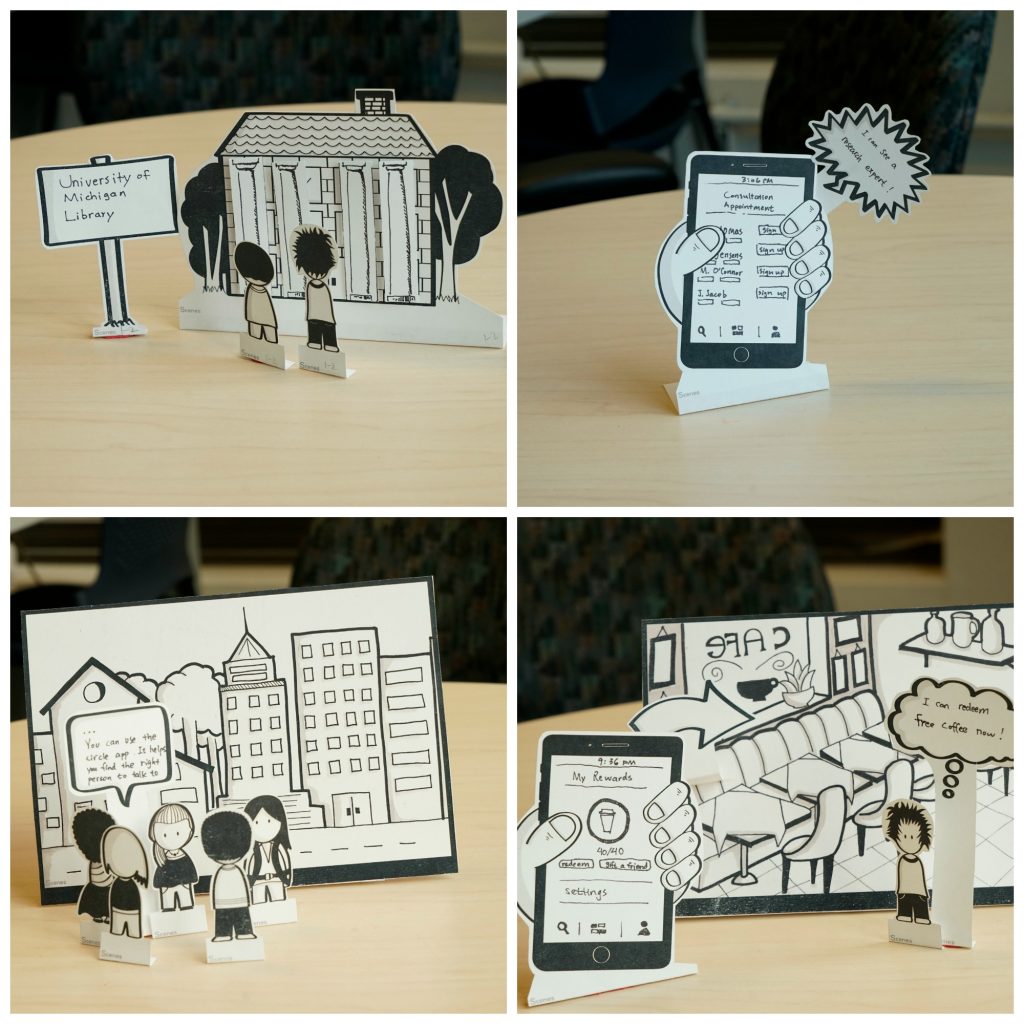 The Library Engagement Fellows Program provides engaged learning opportunities for students to work on innovative projects related to libraries, research, and information. Funding for student fellows enables exploration of new ideas and allows library initiatives to realize their potential.
Librarians and library staff propose projects during the summer months and are selected through a competitive process to be project leaders for the academic year. They then select student fellows based on the needs of their project and assemble dynamic teams with varied expertise.
Fellows are undergraduate and graduate students who serve in a leadership capacity in their area of expertise (e.g. project management, research, web design, writing, the arts), contributing vital skills and experience to their respective team and enabling successful completion of each project. Fellows are paid and receive training, professional development, and mentorship throughout the year.
Project teams begin working together around mid-October and continue through April of the following year. Each team presents their respective projects at a library event in April.
Contact Amanda Peters (arforres@umich.edu) to learn more about the program, current and past projects, student engagement, and how you can become involved.
Application Information
Currently enrolled University of Michigan undergraduate or graduate students are eligible to apply. Applicants must be enrolled for both the fall and winter terms. Positions vary each year depending on the current projects that are underway. No prior library experience is required.
Fellows work 8-12 hours per week (weekly hours vary by project) and are paid $12/hour.
Position descriptions and applications will be posted in Fall 2019. Students are welcome to apply for more than one position; please submit one application per position. Successful applicants will clearly communicate how the project(s) and position(s) they are applying for contribute to their degree program and to their professional goals.