As an academic hub for all disciplines, the U-M Library is committed to actively engaging with the campus community to extend learning beyond the classroom. The Student Engagement Program provides and supports transformative student experiences, enabling practical opportunities for students to explore, experiment, create, lead, and reflect — capacities and skills that are critical to addressing 21st century problems in any field.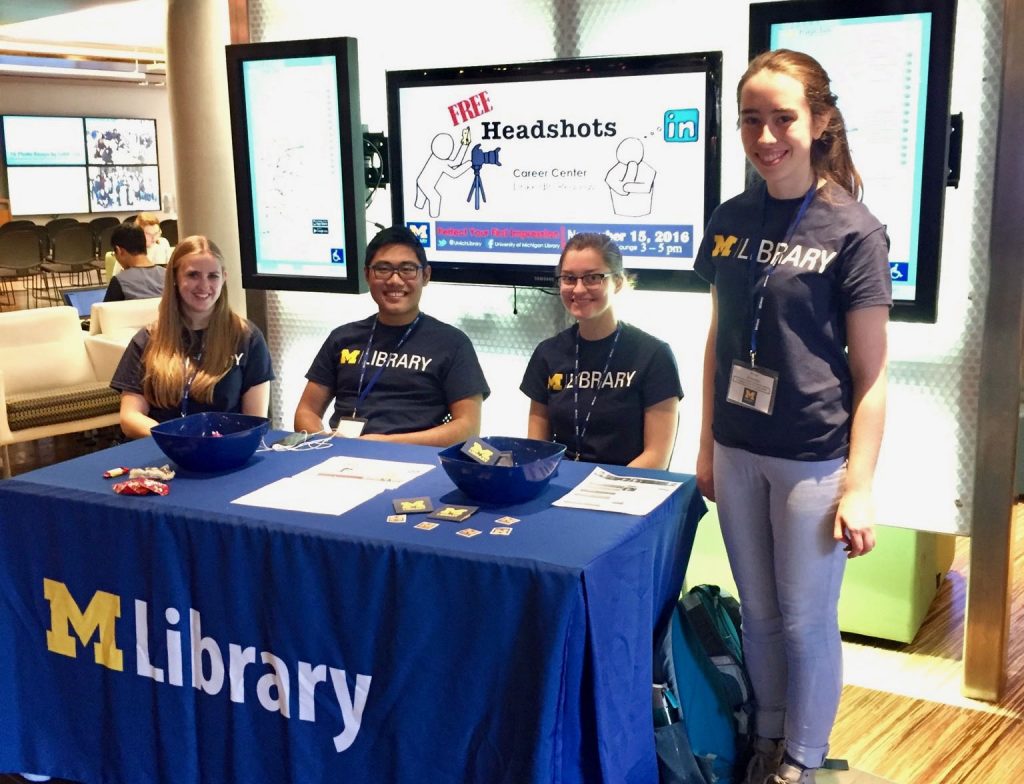 For more examples of the work happening in the Student Engagement Program, watch our video from the 2017 symposium.
Check out our blog posts!

Library Student Engagement Program Blogs
Student Mini Grant: Project Alivio

Project Alivio is a multidisciplinary global health project team that is a part of Michigan Health Engineered for All Lives (M-HEAL). Our goal is to reduce the incidence rate of pressure ulcers in San Juan de Dios hospital. What makes us unique as a project team is that our 19 students work as a co-design […]

Engaged Learning with the Library Student Engagement Ambassadors

The library is more than a place to read, study, or research. As the Graduate Intern for the Library Student Engagement Program I have found that library to be a place that stimulates creativity, fosters self-efficacy, and even creates a bit of fun. To me, the library has become a place for growth, where engaged […]

Inside the Student Mind: Library Perspectives from a Student Engagement Ambassador

Starting last October, I worked as the University of Michigan Library Student Engagement Ambassador. With six other wonderful ambassadors, we aimed to actively publicize library resources and services to the campus community through events and social media. We functioned in two different teams: the programming team focused on creating and planning events while the social […]
Questions about the Student Engagement Program? Contact Amanda Peters (arforres@umich.edu)